The Next Evolution of the Online Gun Store is Here!
Dear Gun Owner,
You could spend all your time shopping at your local gun stores, big box retailers and online gun sites searching for the best deals…
But, if you're like most gun enthusiasts we know, that's likely the last thing you want or have time to do.
Big Daddy Unlimited has solved that problem for you…
We've scoured the globe and cut out the 'middle man' to bring you rock bottom prices on all the quality guns, gear and ammo you want…
Saving you hours of time and potentially thousands of dollars you might otherwise pay…
All for just .99 cents.
Here are a couple of examples of our every day low prices that we have for you right now…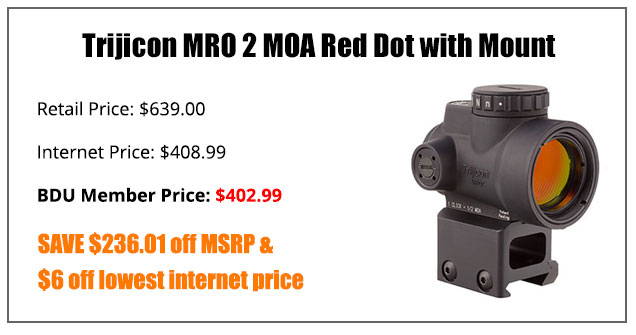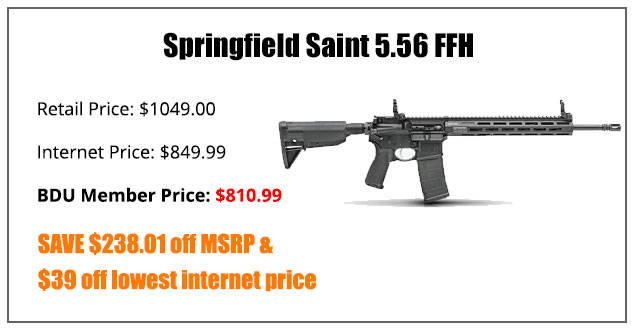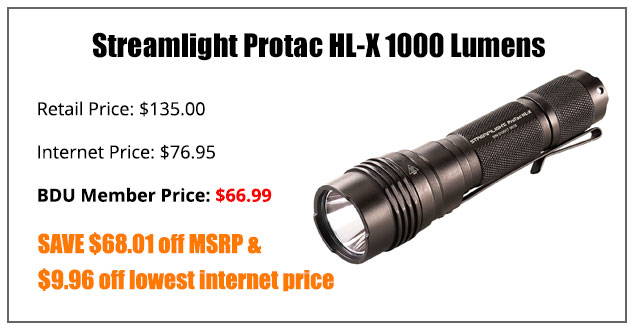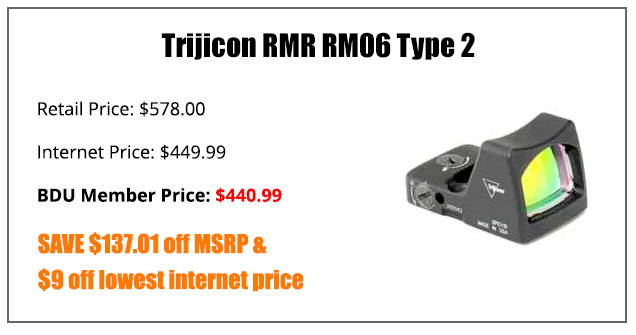 We encourage you to do your own research, but you aren't going to find a better every day price than you'll get at Big Daddy Unlimited.
With your trial subscription to Big Daddy Unlimited, you get:
Access to our complete inventory of over 200,000 items at Industry Leading prices

, so you have confidence and peace of mind knowing you're always getting the best deal possible.



A chance to immediately save thousands of dollars

on the guns, gear and ammo you want, when you want it.



Lightning-fast shipping on all orders

so you're not waiting around to get your hands on your stuff.



The benefit of dealing with expert, gun enthusiasts with more than 20 years of experience…people who understand what's important to you.
Here's what one well-known gun expert had to say about us…
"The lifeblood of a site like Big Daddy Unlimited is the consistency of the discounts and the number of products available for purchase.
Sure, it's great to get $50-$100 off the typical price of a Glock but if it's the only item you can buy it means nothing unless you're a die-hard Glock fanboy who buys a Glock every month.

With Big Daddy Unlimited you have access to over 200,000 items at Factory Direct Pricing. I spent a fair amount of time on the site searching for things I would normally be interested in and typically found exactly what I was looking for." - Colion Noir
Here's how it works…
Sign up for a 30-Day Trial Membership for just .99 cents

and we'll give you unrestricted access to our complete online inventory at the rock-bottom prices you want.


After 30 days, if you're loving what we have to offer continue your membership for just $9.95 per month.



There's no long-term commitment required.





You can cancel at any time.





No strings. No hassles whatsoever.
Important:
You may be wondering why you can't peek at our prices before starting your trial.
It's simple really…Our prices are so low, we need to keep them under tight wraps…away from the inquisitive eye of would-be competitors, and to keep our industry partners from getting mad at us. Make sense?
The thing is…
It costs you less than a cup of joe at your local coffee shop to look us over, and we're sure you'll agree, it's a great deal.
Ready to get started?
P.S. This .99 cent, 30-day trial offer could expire at any time. We've just rolled this trial offer out recently, so be sure to lock in your low membership price and start saving thousands on guns, gear and ammo today.
We look forward to helping you save a pile of money today!
---